!– Twitter Card data –> <!– Open Graph data –> <!– Schema.org markup for Google+ –>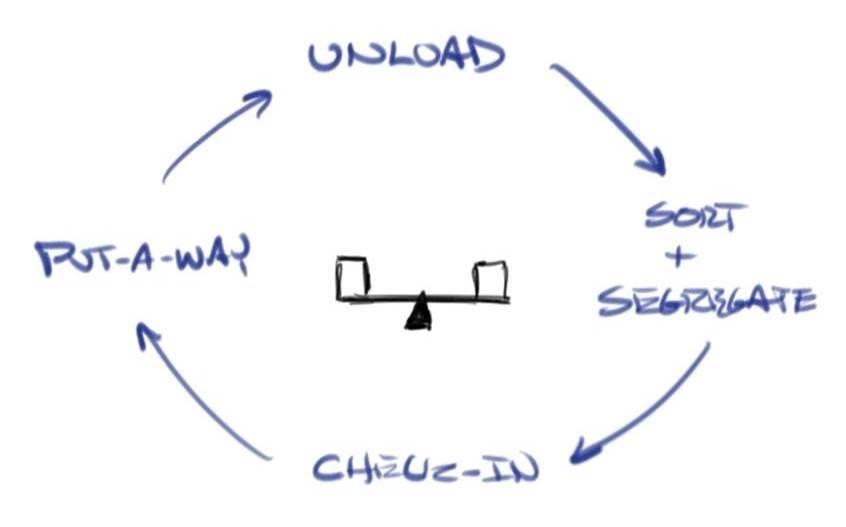 This kind of flow chart is not something that you see in business school classes. Pity.
This is a Systems Flow Chart of the Classic Receiving System. This shows when everything is working right in the system. All of the functions are in balance, each of the functions keeping up. However, let any of the functions get bottlenecked, or overflow any one of the functions and the system falls out of balance, and the whole system suffers.
In this topic we examine what happens to the receiving process of a retail hardware and building materials distribution operation. The system in the chart above may look simple, but it isn't. There are four functions, each with internal and external influences. The following story illustrates the hidden complexity behind this simple system, and how systems thinking helps optimize and improve warehouse operations.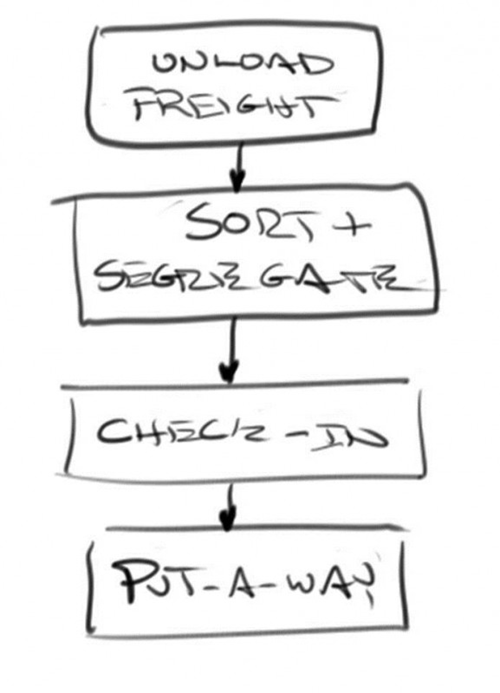 Receiving Part 1
This is the same process that has been carried out in warehouses for over 100 years. Although the four basic steps have not changed, the ways warehouse personnel accomplish the steps has changed. Read More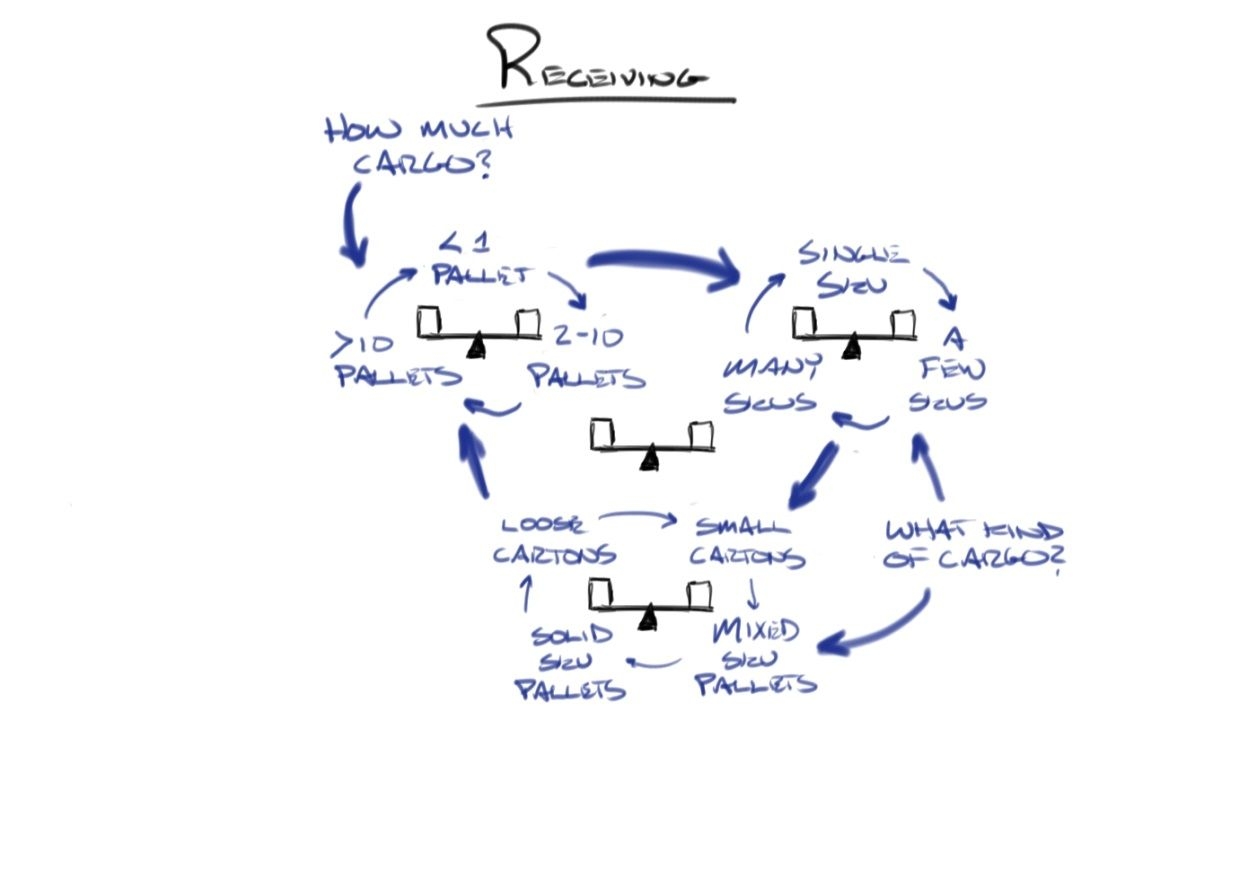 Receiving Part 2
The first question, "how much cargo?" helps a manager determine how long it will take to unload the truck. The manager could use that information to decide where to unload (i.e., in what door). Read More