Hot Air and Unreasonable Expectations: The Overheated Amazon Warehouse Story
Hot Air and Unreasonable Expectations: The Overheated Amazon Warehouse Story
What caught my eye was the interesting way Laurie Ruettimann's headline played the title of Thomas Friedman's book: The American Business Model: Hot, Fast, and Cheap. I took another sip of my iced tea and prepared to read Laurie's blog post on The Cynical Girl. I couldn't wait to see how she would treat Mr. Friedman and his new book.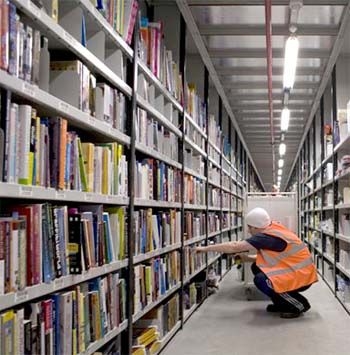 The real surprise came in the second half of the blog post, where she referenced an article that appeared in the Allentown Pennsylvania Morning Call about employee complaints of excessive heat this summer at the local Amazon distribution center. Even more important than the heat issue were the complaints about Amazon's use of a temporary-employee service as a hiring mechanism.
Frankly, working in a distribution center is not a picnic. It is a repetitive physical job. And the use of temporary employment agencies as a hiring mechanism is an accepted practice in the logistics industry.
Laurie's blog post is thought-provoking. My purpose here is not to criticize what she wrote, or even to criticize the original article, a well written (if slightly lopsided) piece by Spencer Soper (and the follow up). There are plenty of armchair opinion-writers who can carry on in depth.
My intention here is to provoke some thought in a different direction. Most people do not know what warehouse work is and do not understand the challenges involved in hiring labor.
Some History is in order...
Over the past two decades the importance of warehousing and distribution to our commerce has exploded. Two decades ago Amazon didn't exist. We still had a form of direct-to-consumer retailing called mail-order. Sears and JC Penney published huge catalogs, as did companies like Damark, Fingerhut, and Lands End. As e-commerce emerged at the end of the twentieth century, people speculated that traditional retail would disappear, to be replaced by Internet shopping pages and packages delivered to your doorstep. We all know what happened to that excitement.
But e-commerce reemerged, strengthening existing retailers. Amazon grew, first by taking over the e-commerce operations for large retailers who had failed with their own efforts, like Toys R Us and Target, and then continue to grow their business by becoming the third-party fulfillment house for thousands of small e-commerce retailers. Damark and Fingerhut are still here, along with thousands of other mail order and e-commerce players.
As cheap money fueled our economy, retail of all types grew. New retail required new distribution centers, which required employees. New e-commerce required new distribution centers, which required employees. The explosion in the housing market required new employees. As our economy grew, more commerce created the need for more employees. That was, until the credit markets crashed.
I watched the warehousing labor market firsthand through this history. To say that it was a challenging labor market is an understatement. And in many ways, it is still a challenging labor market.
Warehouse Work is not Office work
Warehousing is inherently a physically demanding job. You have to be able to pick up boxes, repeatedly, all day, five days a week. In these jobs you must pick up the right box and put it in the right place, accurately, every time. These boxes can be as light as one ounce or as large as 100 pounds. The work requires not only lifting, but walking, and the operation of heavy equipment.
The physically demanding part of the job is not the single task of picking up the box and putting it down, or walking half a dozen steps. The physically demanding part of the job is the requirement that you repeat this cycle anywhere from 400 to 5,000 times a day. The repetition is the physically demanding part of the job. You could argue that it is also the mentally demanding part of the job, because it requires a lot of attention, but not really much thought.
In some ways, order selection in a warehouse is the ultimate piece-rate job. In some operations the order selection operators are paid by the pieces they pick—the more pieces they pick the more they make. But in most applications people are paid by the hour, and there is an expected standard of productivity they are to meet if they wish to continue to work in that job.
Most warehousing jobs do not pay a high hourly wage. Advanced skills, such as lift truck operation, will help a warehouse worker earn more. But in most distribution operations almost half of the labor force will be involved in order selection.
It's a very simple job. You go to the location that either the computer or the slip of paper tells you to go to. You pick the number of pieces or cases out of the location and put him on a pallet or on a conveyor. You then read your instructions and go to the next location. That's the cycle. Read, walk, pick, place, repeat.
Warehouses are Huge Spaces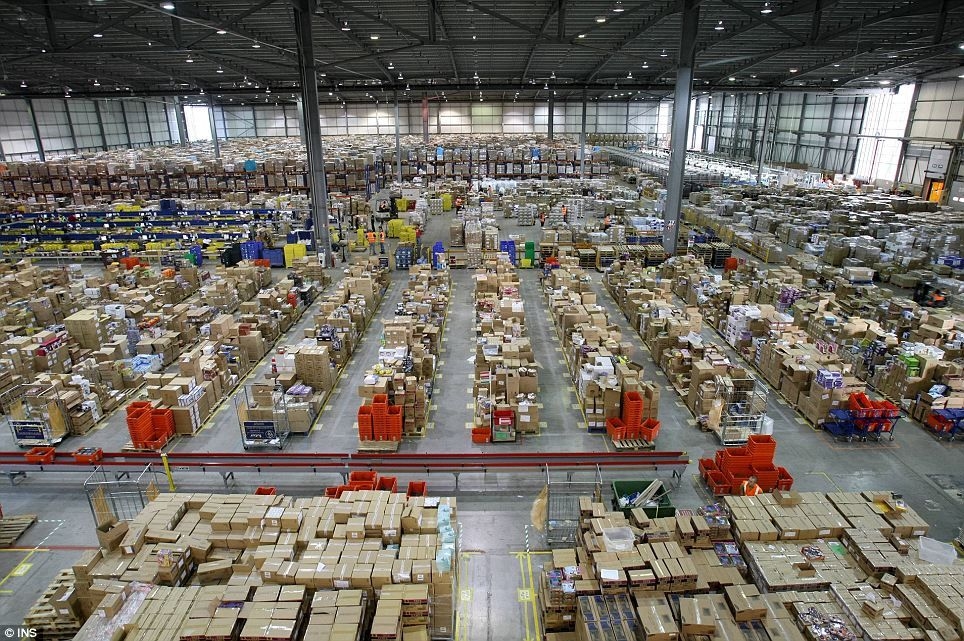 Warehouses are not necessarily clean places to work. They get dusty and dirty. Warehouses are very large spaces. Thirty years ago a 250,000-square-foot distribution center was considered average. Today it is not unusual to consider 500,000 square feet a small facility, and there are many million-foot-plus buildings. At thirty feet clear a half a million square feet is 15 million cubic feet. That's a big box by any definition. And those big boxes typically are very expensive to heat and cool. Warehouse workers must dress for success in sweats and coats in the wintertime and shorts in the summertime. The cost of cooling a building of that size is well over $2 million.
We Americans have grown accustomed to our air conditioning. Our cars are air-conditioned, as are our homes and our offices. If the air is not working in the office, or on the train, or the bus, or the plane, we pitch a fit. For many, 85 degrees is too hot.
Here is a reality flash. At a cool $2 million to cool a warehouse, an investment that could be more than the cost of the racks in the building—or the conveyors, or the fork lift fleet—there must be a real need to buy an A/C big enough for the operation. Like the inventory requires the environmental control. People? They can sweat.
Wanted: Somebody who does not take drugs, can read and count, and will come to work
This kind of environment is difficult to hire for. And over the past two decades it has become more difficult. Almost all companies now require employees to pass a drug test and a background check. It's not unusual for a company to require a potential employee to pass a simplified reading and math test. A fact of life is that much of the demographic whom you hire as warehouse employees are also a prime demographic for recreational drug use. The same demographic is sometimes challenged by basic reading and math. I'm not saying that the whole demographic is stupid and on drugs, just that a portion of it is.
Let's consider some other challenges. What choices do employers have when they hire an employee who cannot meet productivity expectations? Is it reasonable to let them go?
When a high-volume distribution operation starts up, it draws a lot of applications. The initial count can easily go into the thousands. In start-up, while the facility develops its local culture, management attempts to set production standards and set the tone of the operation. In the case of this Amazon facility in the Lehigh Valley, they had to quickly ramp up to 1,600 employees, a daunting task. Because of the nature of the physical work, and the need for consistent productivity, a high percentage of employees will wash out. In fact, they must wash out.
After start up, a distribution center does not need the recruiting and HR support it did when it first opened its doors. All major companies understand this and are loathe to build a large HR staff to handle the recruitment effort. The example Amazon followed is not different than that of many new operations—they turned to a staffing agency that could leverage its staff to interview and hire new employees.
And you must be productive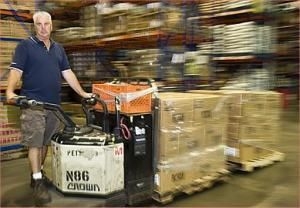 The other benefit of hiring new employees through a temporary staffing agency is the ability to choose candidates who actually excel at the physical performance of the job. Remember, in most operations the company will expect a productive employee to produce a certain number of cycles per day. The reality is, you don't find out if somebody can do the job or not until you've given them enough time to master the process. Some companies allow a very short time. Amazon perhaps allowed too much by setting the goal at 1,200 hrs. Most companies draw the line at 500 to 600 hours.
Quality and safety are just as important as productivity. It is not unusual for warehouse operations to use some form of point program that tracks the number of mistakes, safety violations, productivity failures, absences, parties, and other performance problems. Is it unreasonable for a company to draw a line and say that it will fire an employee who accumulates a certain number of points within their probationary period?
Many companies consider the practices outlined in the Morning Call story to be best practices in hiring and managing warehouse labor. Those of us in the industry who have actually lived through distribution operations every day understand the challenges of the heat, the noise, the dirt, and the productivity expectations we place on our operations.
The expectations of the associates who failed to secure a full-time position at the Lehigh Valley Amazon facility are perhaps unreasonable. They don't understand the challenges, and the mainstream press and many of the bloggers and amateur journalists also don't understand that their expectations are unreasonable.